Insight. On Site.®
Choose an experienced site contractor you can trust to add value.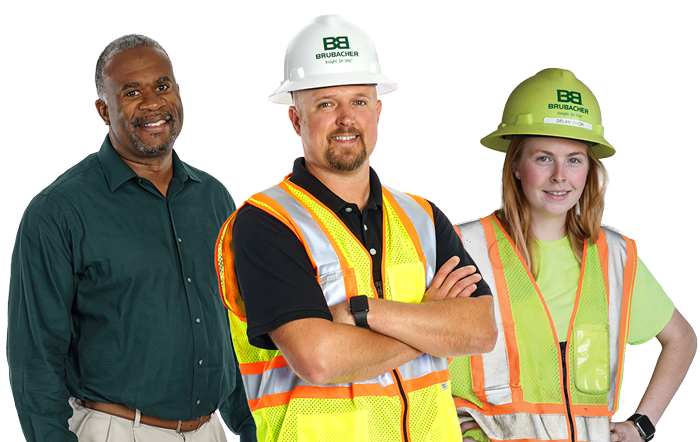 Work where you are valued and dig into your career today!
Earthwork, Underground Utility and Paving Services That Drive Value
At the heart of our company are hundreds of team members who apply decades of experience to deliver Insight. On Site in service our clients and communities as we live out our mission of Shaping the World We Live In. Their character, commitment, and expertise combined with our integrated services and industry-leading fleet ensure we deliver quality results from start to finish. As an excavating company who proudly serves partners across Pennsylvania, Maryland and Delaware, we provide specialized industry expertise to deliver total client satisfaction. You can count on our team to work safely and efficiently and to get the job done right on time, every time.
Regency at Waterside
Brubacher overcame unexpected challenges including weather delays, material shortages, and long lead times to achieve paving milestones for a national home builder's new, flagship development. See how our team answered the call to deliver results on time and on budget.
Learn More About Working With Brubacher
Reach out to our team today to see how we can bring exceptional value to your project!
Our Core Values
At Brubacher, we honor our core values as a team in the decisions we make, results we deliver, and experiences we provide.
Safety
Because Life Matters
Integrity
Do What Is Right
Initiative
Make It Happen
Teamwork
Better Together